Regular price
Rs. 2,878.00
Regular price
Rs. 6,598.00
Sale price
Rs. 2,878.00
Unit price
per
Sale
Sold out
Battlefield Tourniquet proves to be completely effective to stop blood flow in the event of a traumatic wound with significant haemorrhage in the case of an extremity.
Once adequately tightened, bleeding will cease and the durable windlass system is locked into place. A hook and loop retention strap is then applied, securing the windlass to maintain pressure during casualty evacuation.
For Quick Response Tactical First Aid during injury sustained in gunshot wounds, extreme sports, mountaineering and road accidents. Learn to use it with an easy tutorial on the internet. Battlefield Tourniquet must have an everyday carry product for all adventure seekers.
Product Enhancements :
Windlass Rod: Increased diameter, enhanced strength, aggressive ribbing improves grip.
Single Routing Buckle: Decreased blood loss, effective slack removal, fewer windlass turns, simplified training with single protocol application.
Windlass Clip: Bilateral bevelled entry, rapid windlass lock, bilateral buttress, added strength.
Windlass Strap: New reinforced strap, orange colour for easily visible identification.
Share
Quality Assured

Our products are 100% genuine and listed by authorised OEM distributors.
View full details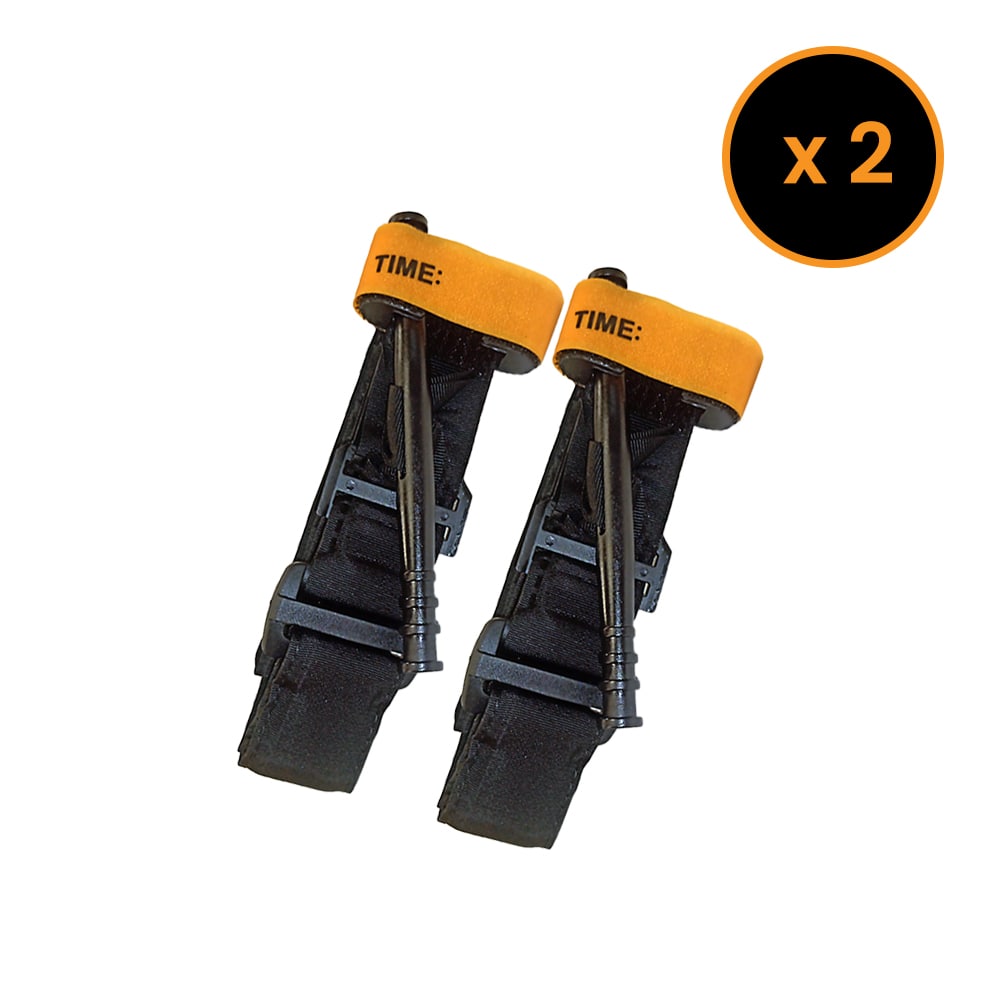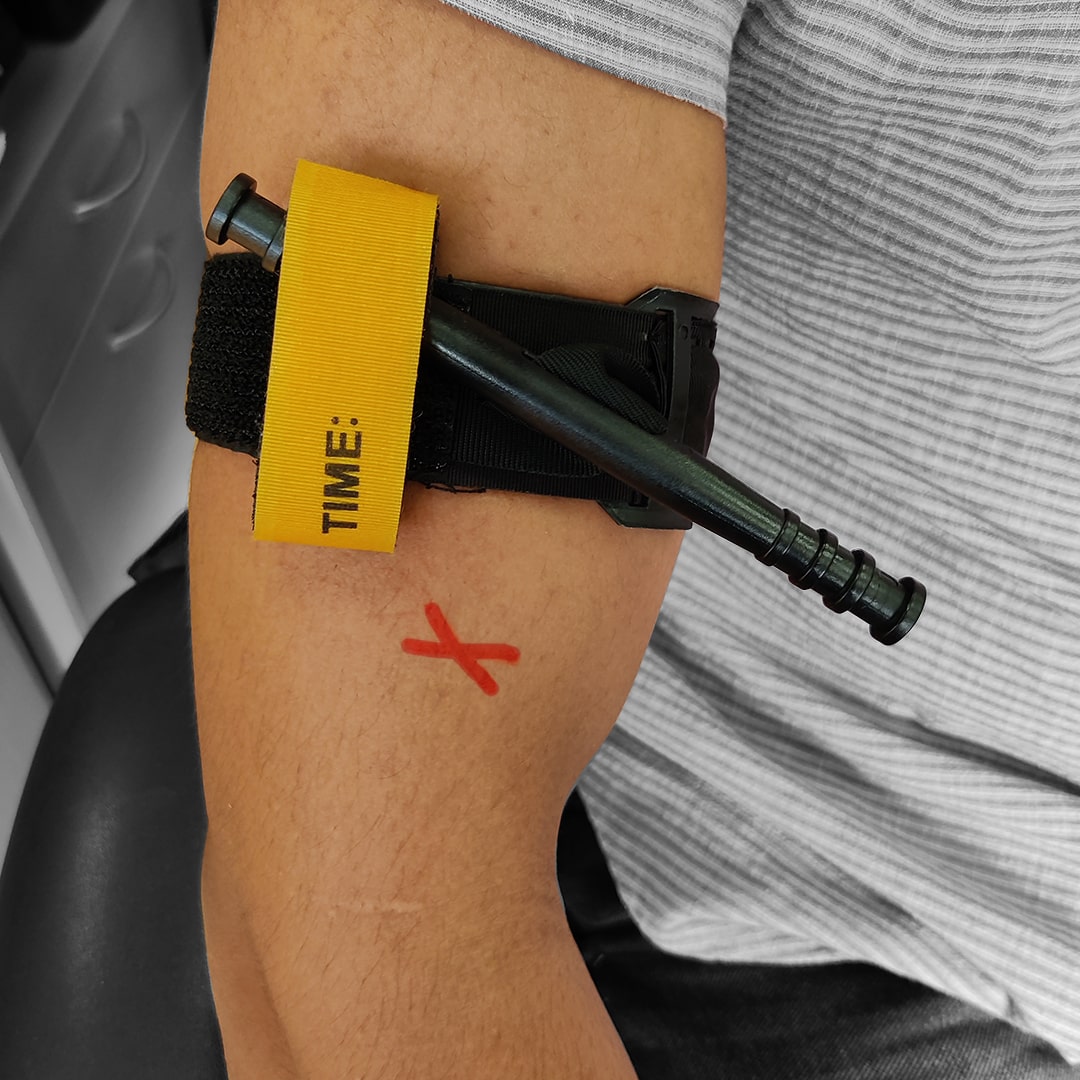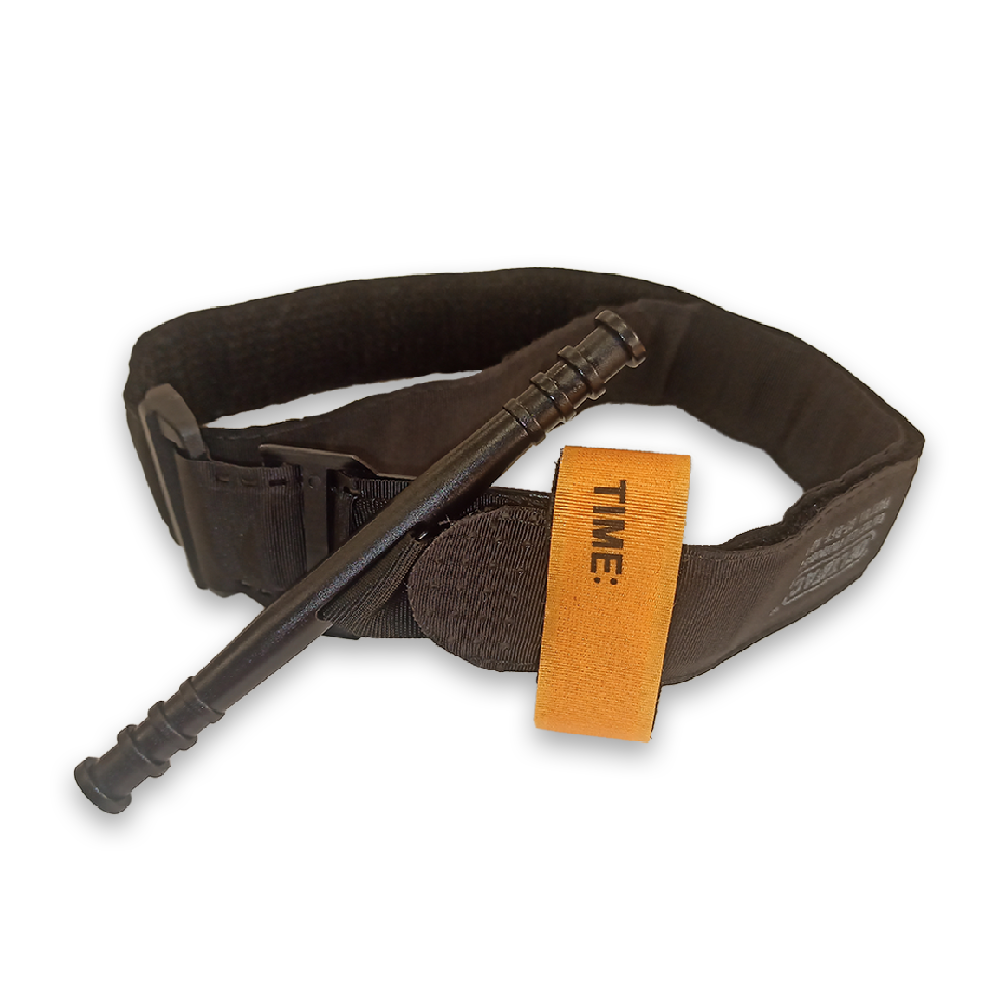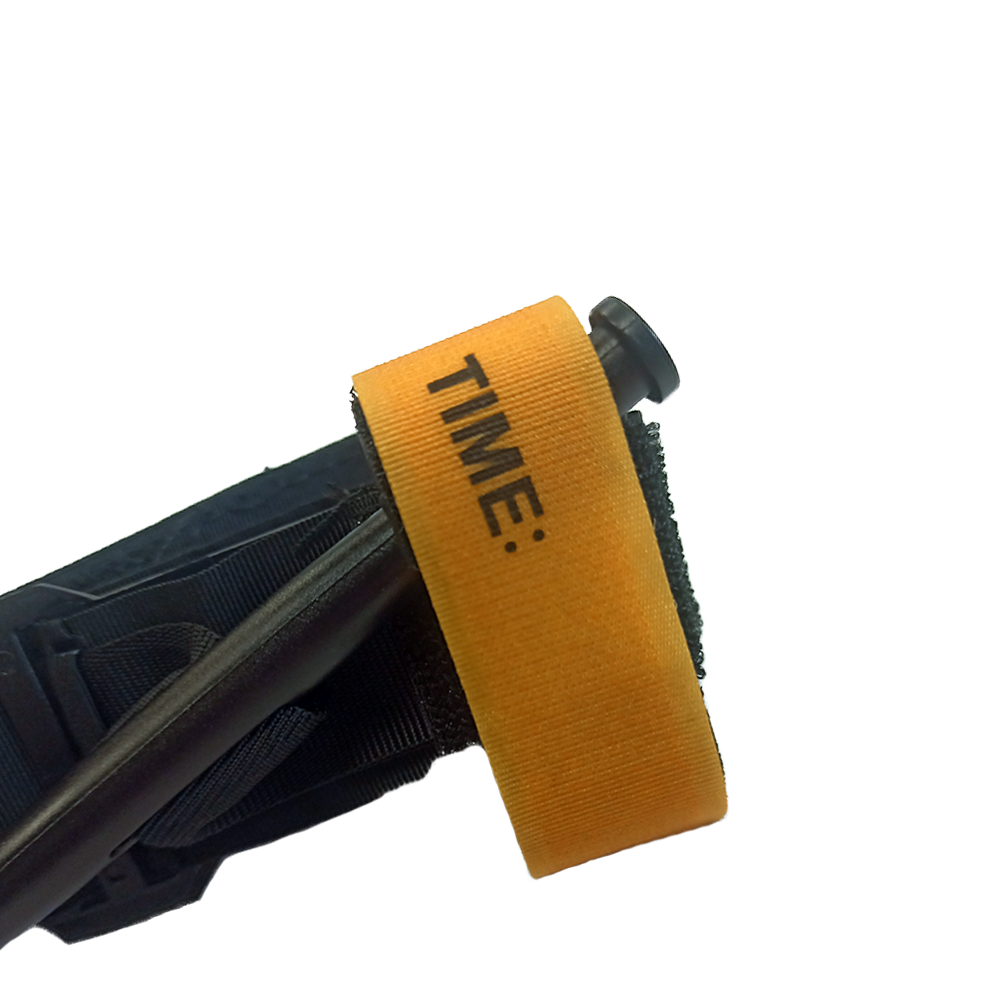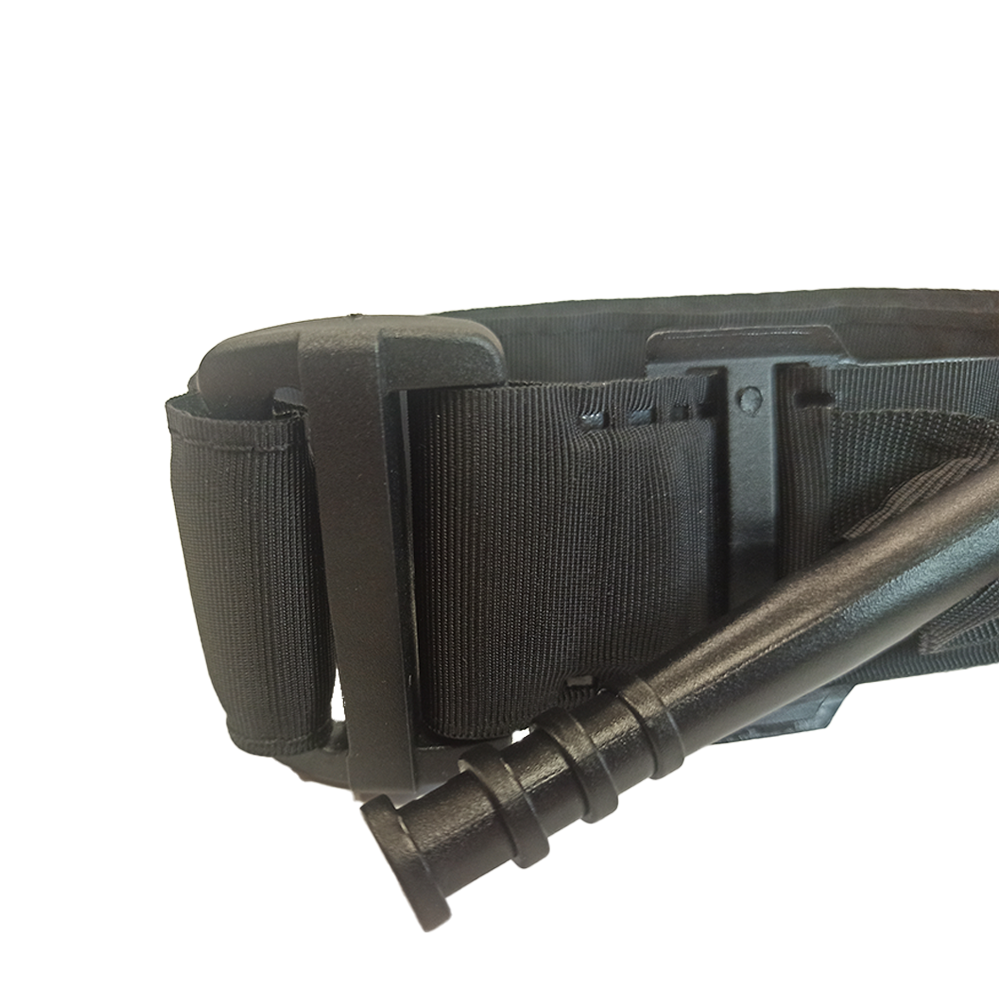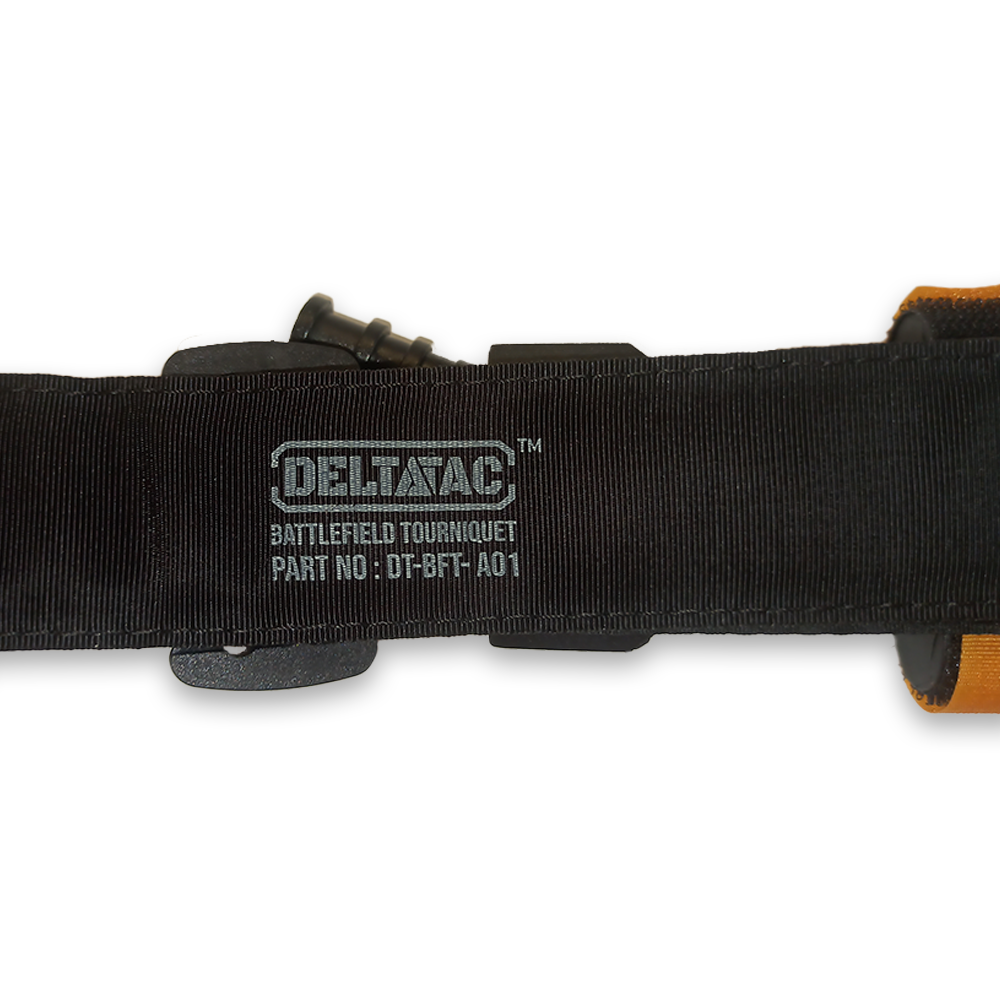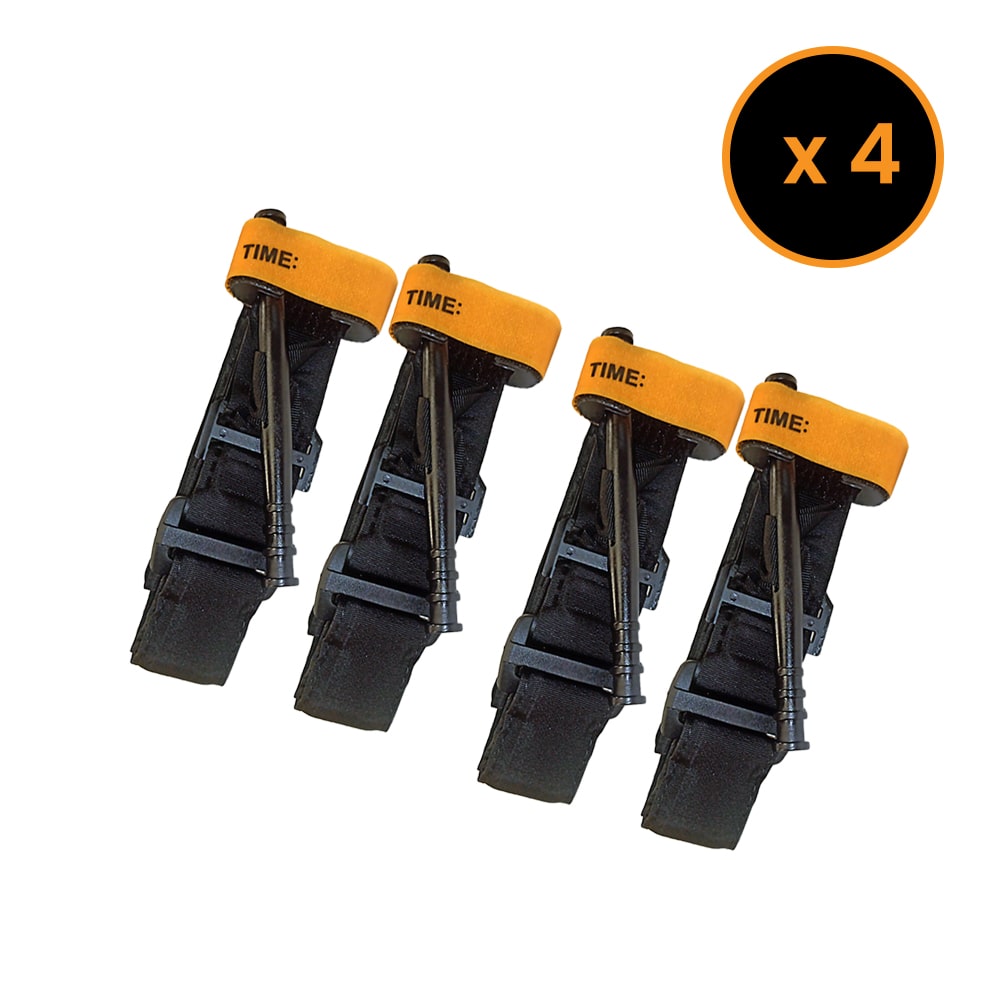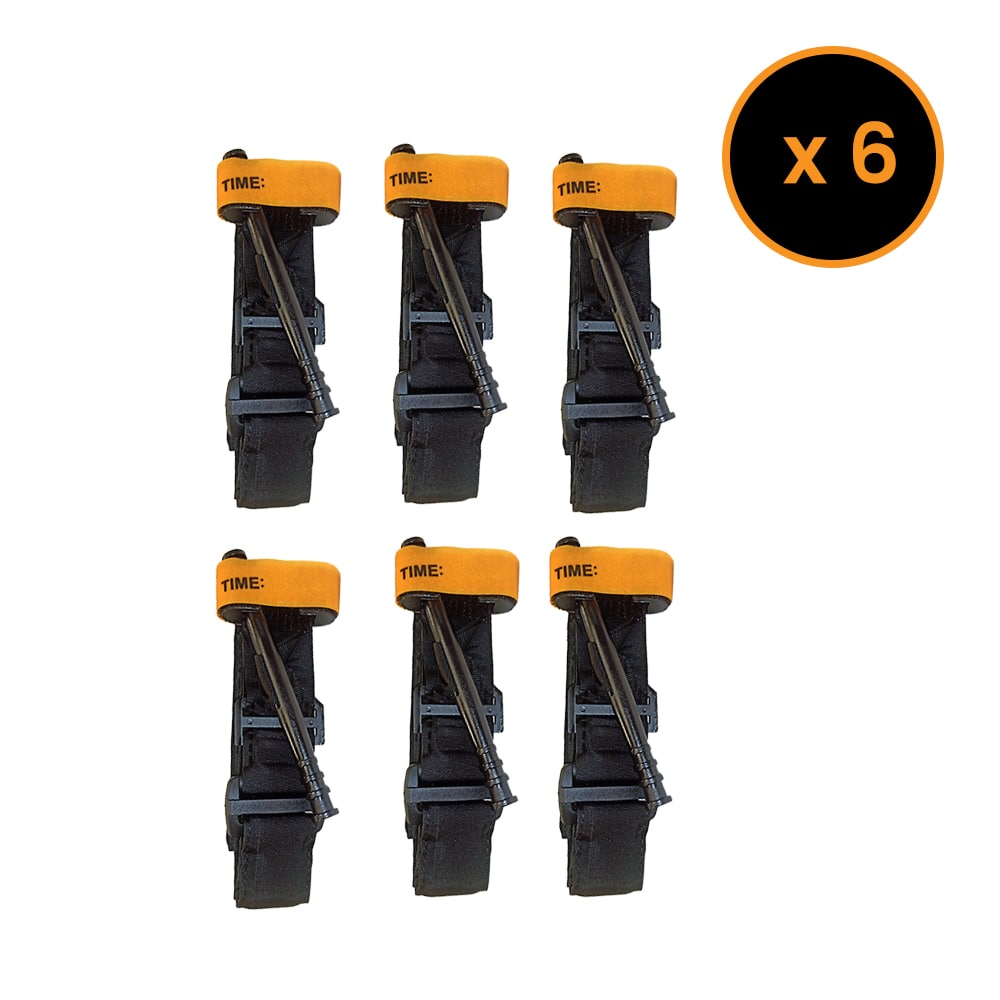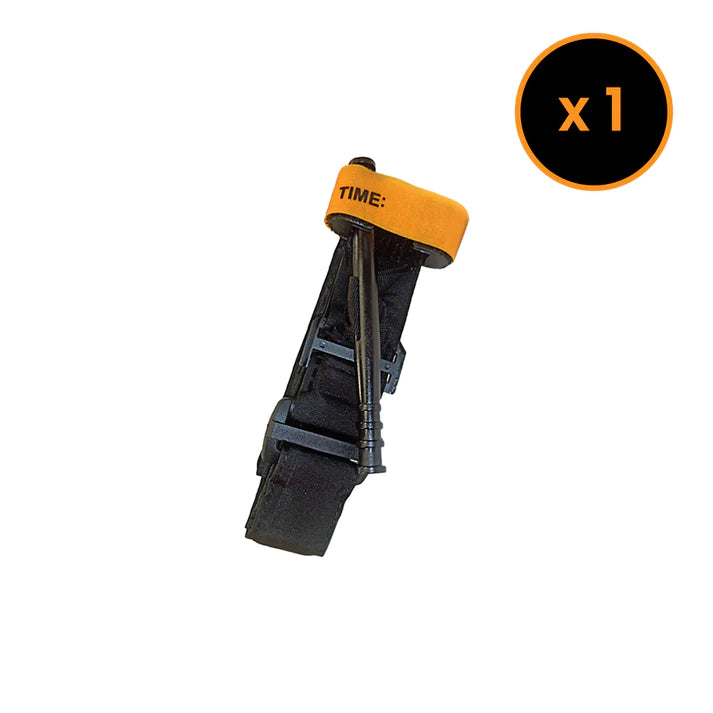 A Fantastic Lifesaving Combat Tourniquet From DeltaTac!
Reviewing after 6+ months of carrying this in my EDC Trauma IFAK. This tourniquet is just incredible!
Came across this product after weeks of researching and was my first of many purchases on DeltaTac.
This is a Combat Application Tourniquet based off of the North American Rescue CAT which is a TCCC (Tactical Combat Casualty Care) approved design for effective battlefield tourniquets used to stop bleeding of major haemorrhaging trauma to the limbs.
It works by stopping blood flow proximal to (above) the injury and can be lifesaving in cases of severe trauma to the limbs resulting in arterial and veinous ruptures which, if not dealt with quickly, could be fatal as the victim can loose large amounts of blood within minutes.
TCCC is a standard set by the United States Military for effective trauma life support equipment in the pre hospital environment and this tourniquet being based off an approved design that is issued to all US Military Combat Personnel tells you everything you need to know!
The windlass based design of this CAT gives you a 20:1 mechanical advantage with the added ability of one handed application allowing you to apply it to yourself should the situation arise.
Everything from the straps to the material and quality of all of the elements be it the windlass or the Velcro are all absolutely perfect and super high quality.
A fantastic and absolutely essential lifesaving piece of gear that you absolutely MUST have in your trauma kit even if you're a civilian as help could be minutes or hours away when SECONDS matter. (Especially in our country's traffic logged cities)
Here's a helpful video going over effective application that should give you more information about this! https://youtu.be/wWVne7cUrm8
My experience buying this, and many other products from DeltaTac over the past several months has been nothing short of absolutely amazing. Every step from ease of purchase to super quick dispatch and shipping and their awesome, super helpful and responsive customer support that are always there to answer any questions you may have was fabulous and made me an absolute fan of the brand. I've purchased products from several "big name" tactical gear focused online stores in India and NONE of them have even come close to matching the awesome experience you'll have here. 🙌
Definitely going to order a couple more of these to add to more of my trauma kits!
Kudos to DeltaTac for bringing this and loads of other such essential combat medical gear to the Indian market at such affordable prices 👏
Excellent. Efficient. Affordable.
Reviewing this as a Wilderness First Responder. Not entirely believing the claims of the manufacturer, I tested the tourniquet on my own left lower leg. After applying the strap tightened sufficiently, it took just two turns of the windlass before I could no longer feel a pedal pulse. I left it on for good measure until my toes turned blue. Test of an efficient tourniquet (and its application!).
Really good that tactical/emergency medical equipment is available in this country at a relatively affordable price, for a change.
Every Day Carry - First Aid
Must Have Every Day Carry for First Aid for road accidents, battlefield injuries and bullet shot wounds.
Battel feild equipment
Excellent product used by Defence Emergency Response/First Responder/Para Medic etc.
Built quality is superb !! (4.8/5 stars)
First impression,the packing of the package was excellent and an amazing experience. Windlass and buckle is made of high quality plastic , it won't bend or break like Amazon knockoff tourniquets. Velcro adhesive band is of good quality with proper stiching .
Though I believe there are some room for improvements like a fluorescent colour or red colour tip for the end of the adhesive velcro band like NAR CAT tourniquet for easy identification of the tip end and reinforcement of the inner band ( the current inner band is of good quality material but if there's any chance of reinforcing it more like seat belt weave pattern , it will be great as most Tourniquets will have inner band failure near the windlass ) and if these improvements do come in future versions, it will be great !!
For the price range and availability, I believe that this is the ONLY best quality tourniquet in Indian market so far besides NAR CAT and everybody should have it in their Trauma Kit as most femoral and brachial artery bleeding injuries are very dangerous and can be life threatening ,a well set up TQ can stop it in about 20 seconds .
I am looking forward for Delta Tac to introduce a TQ holster that is sleek and of low profile, concealable with option of either horizontal or vertical carry and inner waistband and outside waistband carry in future !!